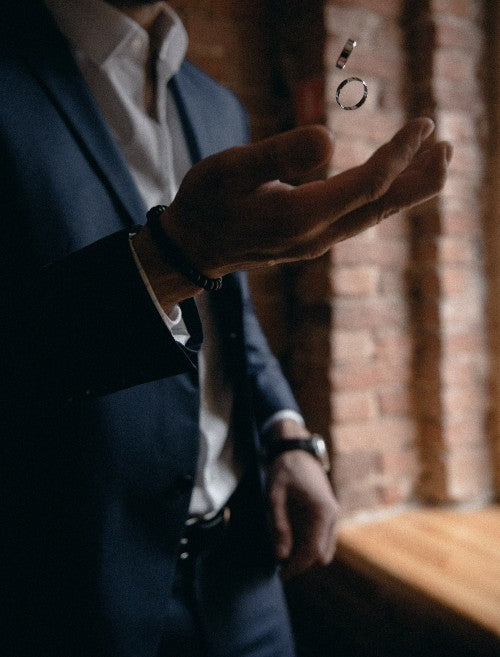 Mens Wedding Bands To Show Your Loyalty
LoyaltyRings.com: Men's Wedding Bands, Silicone Rubber Rings, and a Lifetime of Memories
Since 2012, Thousands of customers have chosen LoyaltyRings.com for to show their love, affection, and loyalty to their significant other. We carry a wide selection of tungsten carbide rings, titanium rings, silicone rubber bands, and modern mens rings designs like meteorite rings, koa wood rings, and cubic zirconia jeweled rings for men.
We don't just provide men's engagement rings and men's wedding bands, we also offer a variety of men's promise rings our customer's have grown to adore.
We offer free shipping in the United States of America on all orders and flat rate shipping to other countries.
Your Men's Rings will process within 1-3 business days but typically the same day you order in most cases.
Learn more about LoyaltyRings.com
Shop Men's Rings
About LoyaltyRings.com
I always dreamed of meeting my special someone but I never knew how special that someone would be. When I finally met my wife, I knew she was the one.
The bond we share is profound and special. She's helped heal childhood wounds, push me to new heights, and encouraged me with a gentle touch and warm smile at every step. For me, wedding bands are more than just a symbol of an agreement made over an altar, they're a declaration of my love for here.
Whether you're looking for men's wedding bands for your upcoming ceremony, a replacement ring due to misfortune, or looking for a silicone rubber ring to continue to show your loyalty during sports or adventures, we have a wide selection of men's wedding bands perfect for you.
Over the last ten years, LoyaltyRings.com has stood as a safe space for people just like you to find the perfect men's wedding ring that matches their style.
Shop our wide selection today.
Learn More About Us
Why Trust LoyaltyRings.com for your Wedding Band?